Replace the Bathroom Fan with an ERV & SAVE 90%!
The World's Most Efficient Energy Recovery Ventilation (ERV)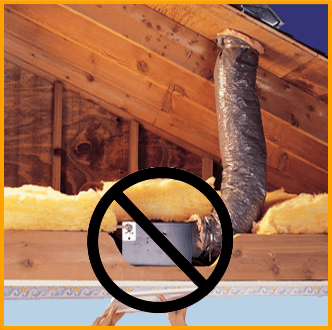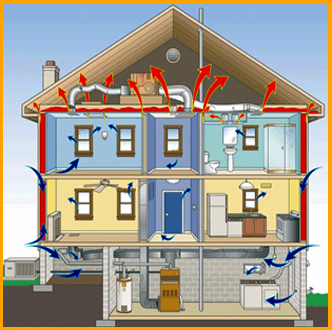 2012 IECC Requires homes to have Make Up Air
This means makeup air needs to be added to keep the bad stuff (Radon, Garage VOCs, dust, Attic insulation Particulates etc.) out of the building when using a clothes drier, a bathroom fan or range hood.
Our systems are the healthiest solution for makeup air!

ERVs & HRVs remove bathroom moisture and smells 24 hrs a day 7 days a week!
Bath Fans Do Not Effectively Remove Bad Smells Once the Switch Goes Off!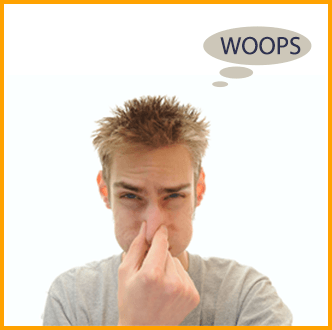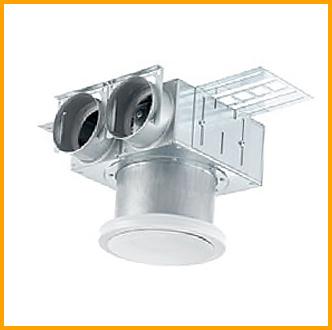 USE THIS INSTEAD --->>>
It WORKS when Humans don't
Replacing the bathroom fans with our ERV systems can save up to 90% of the heat leaving your building!
Easy enough to Do-It-Yourself!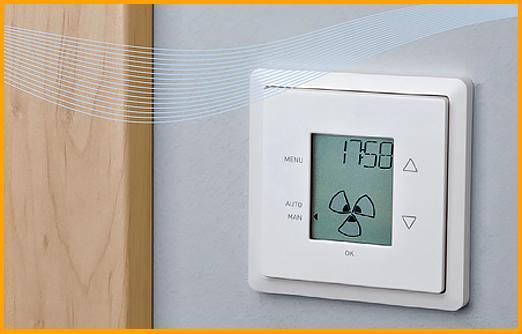 Automatic Summer Cooling
Fancy Plug & Play Parts!
Used in Passive Houses Globally
Quiet German Motors

Low Loss Flexible Duct Fits in 2x4 walls!!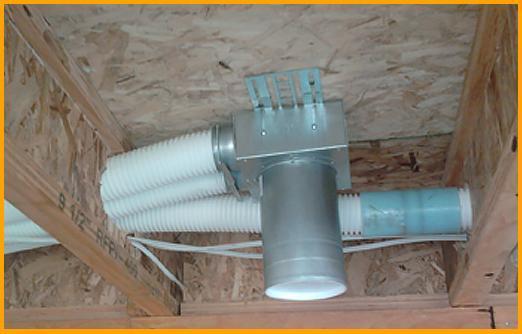 Complete Systems start at $6,000 and Include: Duct for every room, ERV and Controls, Registers, Exterior Grills, Insulated Duct, Manifolds, Connection Tape, Filters, Design and Installation Planset!
Submit your Plans Online Today or call 303-912-4833 for more information.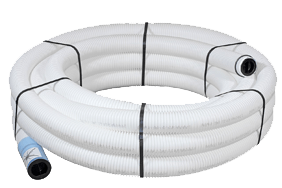 Return to StreamLine It page Take me to Step 1 - Energy Modeling Take me to Step 3 - Air Tightness