The Nantes Library is about to open! Why is this Library special? It is one of the most energy efficient Libraries in the United States, using less than 1/2 the heater size as a normal code-built Library this size! Open House this Saturday!
Don't miss the GRAND OPENING of the Passive House Inspired NANTES LIBRARY in Gilcrest, Colorado!

September 23rd, from 2pm - 4p, the Towns of Gilcrest and Platteville will open the doors and introduce their brand new Passive House inspired Nantes Public Library. One of the most efficient in the United States. Inspired by the Passive House movement and certification program, the design team's original intent was to create an all-electric Passive House net zero building as they are 70-90% less expensive to heat and cool. This in turn means they need ¼ of the solar panels average buildings need.
Don't be confused by the term Passive House. It's not Passive Solar, or LEED, but nearly any type of building can be modeled and built to the rigorous energy standard. The Nantes Library put it in scope.
Designed by Energy Architect Kelly Dietman of Halcyon Design & Architecture, the building design and materials were upgraded to lower utility usage for the entire life of the building. Essentially, the Nantes Library is designed to use 60% less energy than code-built buildings even without Solar Panels or other renewables. This was executed through design changes based off of Passive House energy modeling compiled with current energy costs.
MainStream Corporation, a local Passive House Consultancy, was brought in to present some cost/benefit analysis using energy modeling and known construction costs. Halcyon and MainStream Corporation designed and built the Certified Traveler's Rest Passive House in Fort Lupton in 2014, and they also recently oversaw the completion of the Pelican Lake Ranch Maintenance Building in 2015 (another Passive House modeled and built community building). So, they understand much of the complexity of costing and building performance buildings.
Imagine going to the store and getting 60% off of your grocery bill for your entire life. Buildings can do this with energy usage, if certain specifications are built-in during design. For the Town of Gilcrest and the neighboring Platteville community decided to go through the strict design and building protocols to that the Nantes Library will be heathier inside, more comfortable and much less expensive to heat and cool. Operating the building is surprisingly simple and follows MainStream's 7 fundamentals making Passive House easy. Nantes Library includes energy features like:
- Used Passive House energy modeling to provide feedback on diminishing returns & Certification Potential
- Oriented the building for maximum solar potential
- Created an airtight envelope achieving 1 air change per hour (1 ACH50) (Average Buildings are +/- 5)
- Nearly double the insulation in the walls, ceiling and slab vs code requirements
- The cellulose insulation equivalates to over 13,000 recycled newspapers
- Removed thermal bridge losses from the wall framing, roof and floor
- Recover over 70% of Ventilation losses through ERV (Energy Recovery Ventilation)
- Provides continuous filtered fresh incoming air using the ERV, creating healthy indoor air quality and balanced building pressure
- Used performance doors and windows with U values lower than 0.29 & solar heat gain < 0.34
- Used motion sensor LED lighting
- Energy Star Navien On-Demand hot water heater
- 97% Energy Efficiency (AFUE) Furnace
- Low-flow auto sensing faucets
- Powerflush low-flow toilets
- Local Beetle Kill pine for the ceiling
- Has abundant Natural Daylighting and window seating

- Has a safe room/tornado shelter

- This Building is designed to be a gathering place if enduring power failure in winter as it will outlast other buildings in severe cold weather.
- 17 KW Solar System may satisfy all the electric load in the building
- Reflective metal cool roof
Certified Passive Houses can be heated and cooled with the equivalent energy of a hair dryer. Although Nantes library isn't all the way a Passive House, it should only require 4-6 hair dryers to heat the 3,800 square foot building. In addition to natural daylighting strategies, the highly efficient Energy Recovery Ventilation system will provide balanced superior indoor filtered air as compared to similar buildings.
Local codes consider exhaust fans OR depressurization of the building to be a form of ventilation. Depressurization forces the building to leak air from dusty cracks, attic dust from lighting, radon and also forces weather into the walls. The building science world and Kelly's Energy Consulting Guru's at LiveUtilityFree.com know how to fix poor indoor air quality along with substantially decreasing the energy usage.
(We are the children of Gilcrest, Colorado and this is our Library and Safe Place.) Ground Breaking Ceremony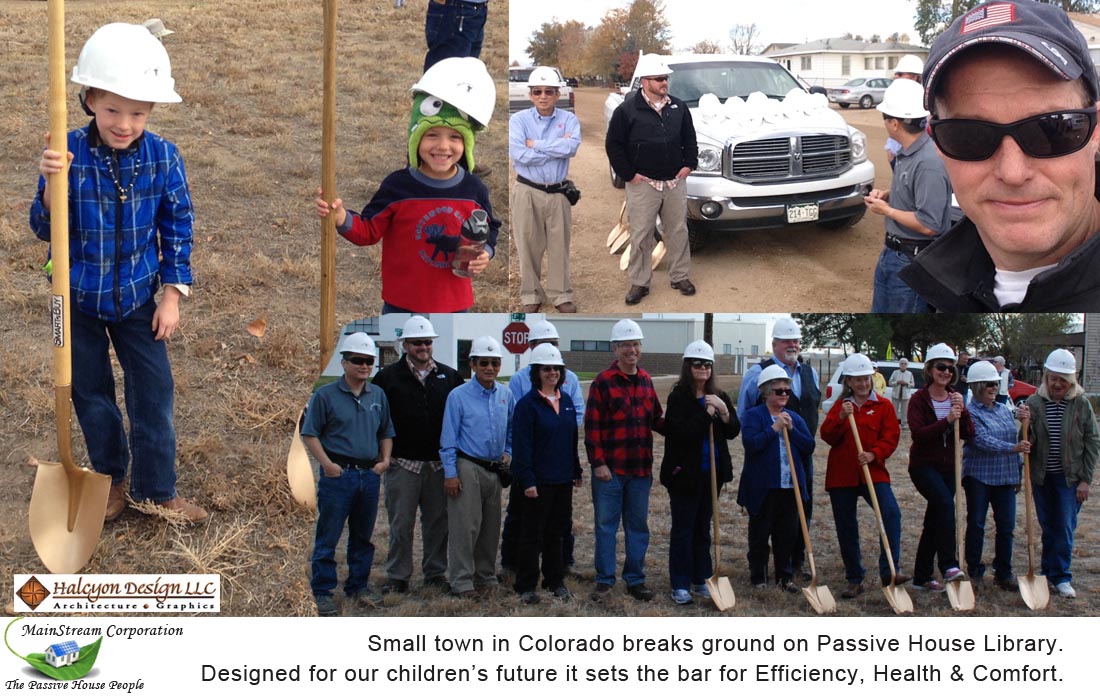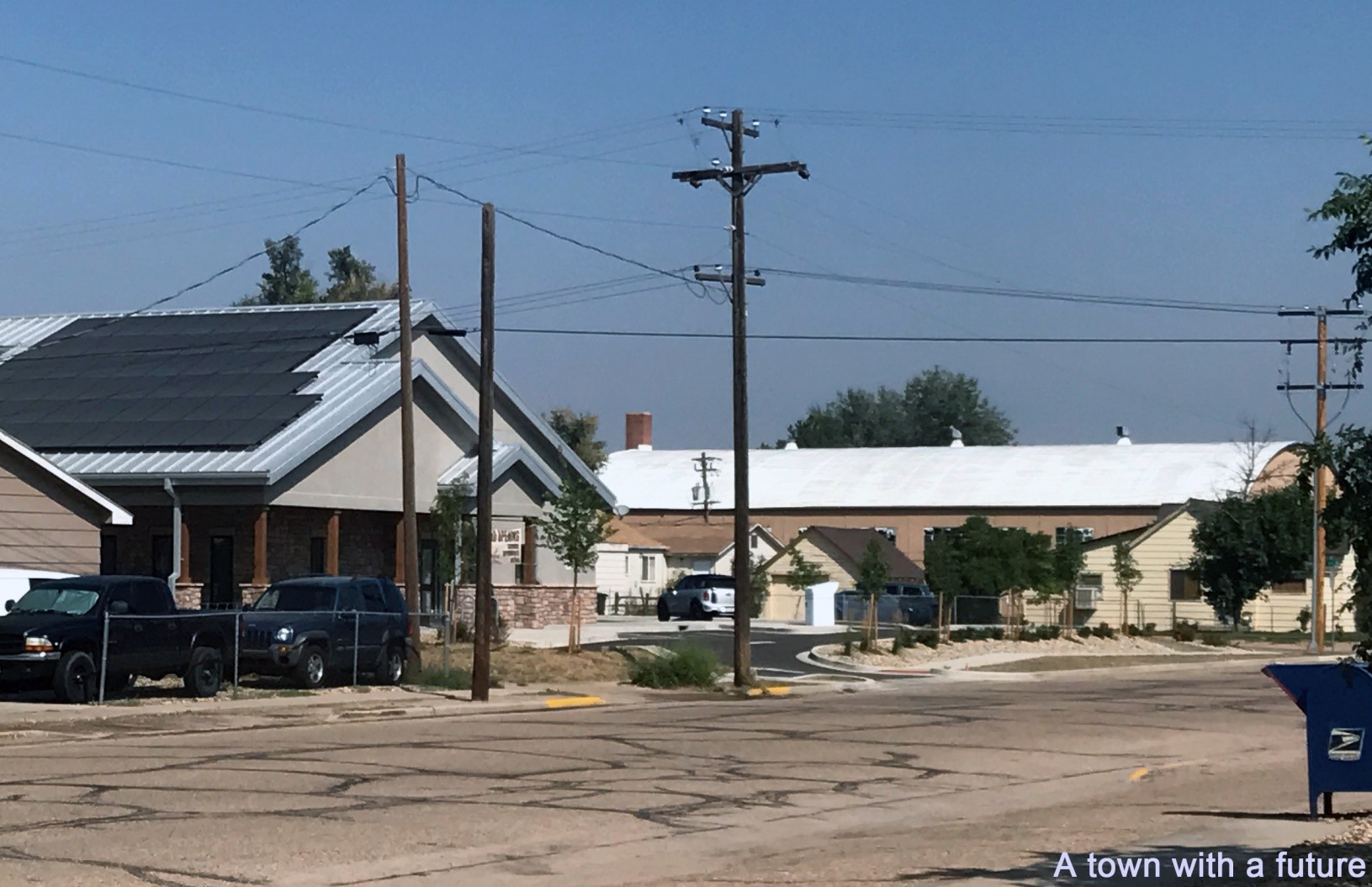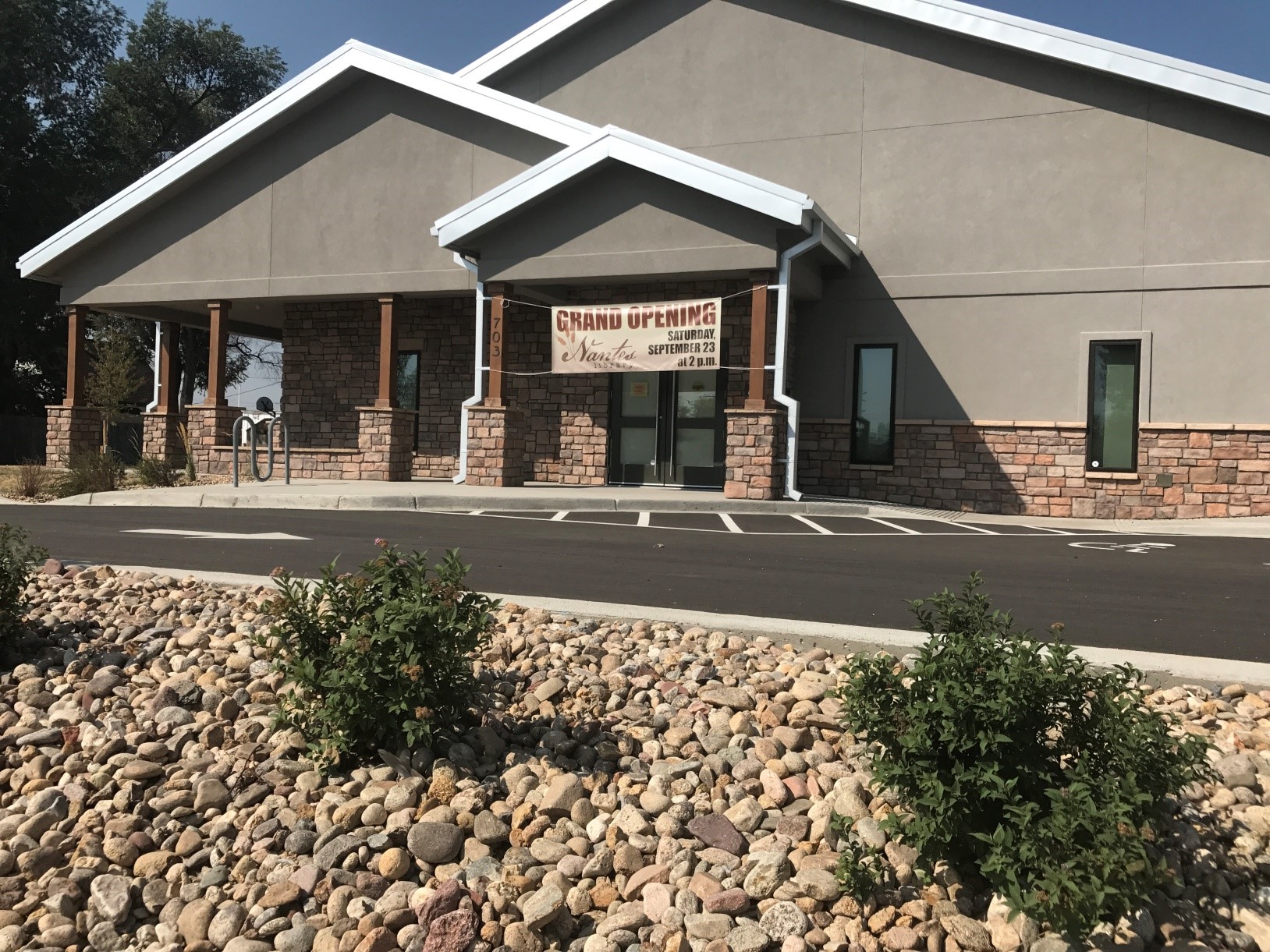 We'll see you there!