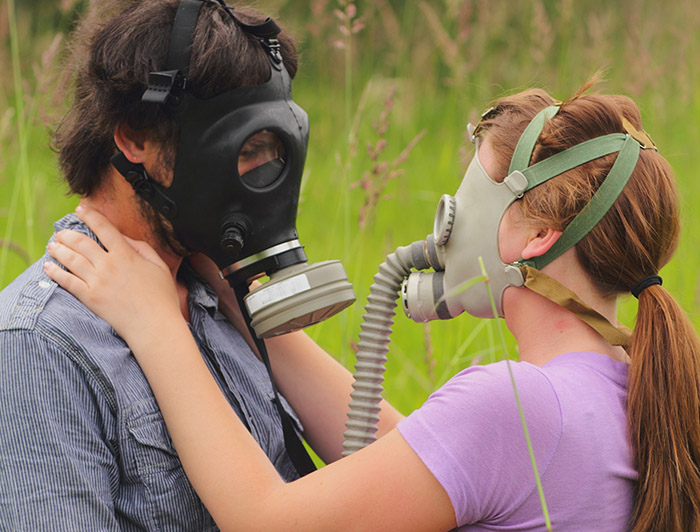 I just spent 2 days digging into the new ComfoAir Q Heat Recovery Ventilator with Gary Baggett. Gary is a super understanding and patient technical expert at Zehnder America. He is also very thorough and the person you want training your team! He's been downloading information on the intelligence of the ComfoAir Q for several months now.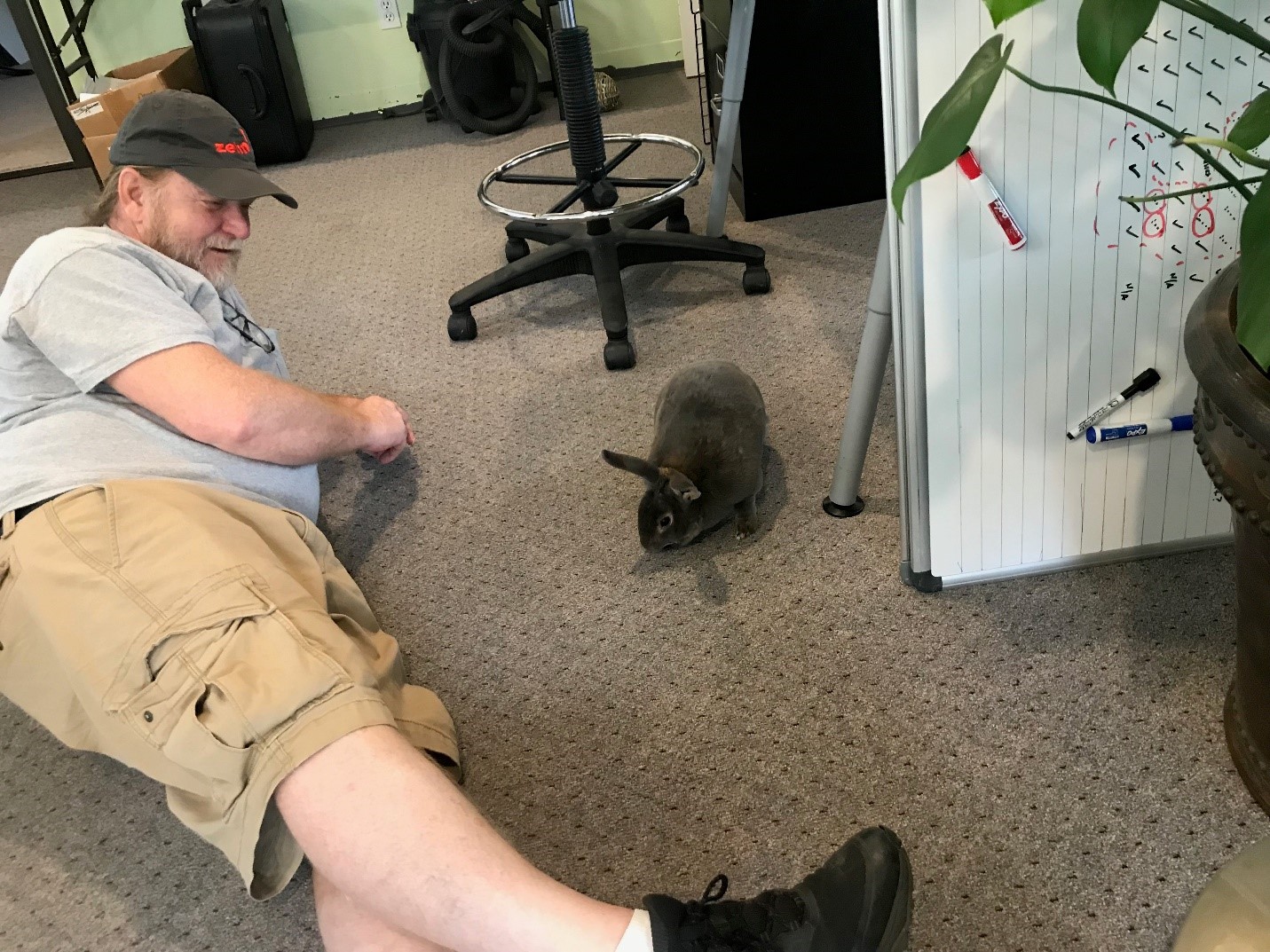 Our mascot Jelly Bean with Gary Baggett
Trust me when I say there's a lot of hype over how smart systems need to be these days. And we've participated in handfuls of complicated Passive House mechanical & ventilation systems. I would say that Zehnder got this very right. In a simple, pure and almost artistic form the New ComfoAir Q exemplifies the relationship of harmony and balance with Mother Nature as it uses no refrigerants or complexity. When technology and mother nature come together, the future is sustainable. This unit is SIMPLE, QUIET and SUPER EFFICIENT!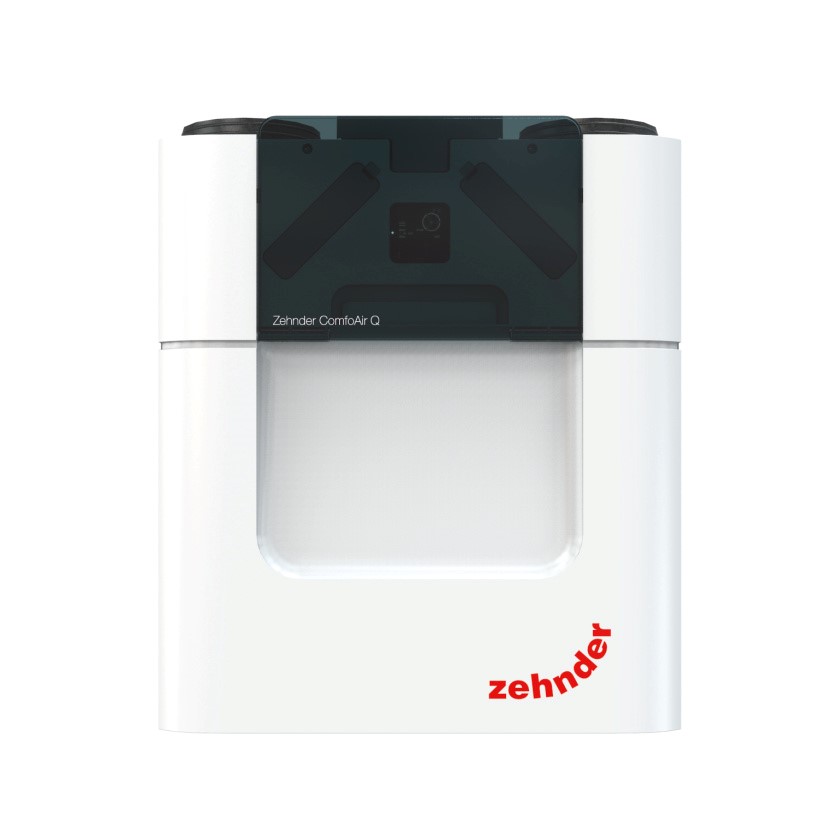 We haven't talked a lot about other brands and types of ventilation systems but MainStream is familiar with all of them and without segueing or complicating this blog, we'll focus on why this new ComfoAir Q unit is something everyone will want in their home or office especially if you're Passive House, LEED, Net Zero or just want healthy purified indoor air quality.
The Dirty little secret about ventilation and ventilation sales is that only Zehnder verifies the design and performance of the unit. Trust me you can spend an entire day adjusting ventilation in a large house. There is no unit on the market that can forgo commissioning. Zehnder made the ComfoAir Q easy to open, clean, service and status. Even if you are the homeowner. It again sets the bar of being the best in quality materials, efficiency (Passive House Certified), dependability and quiet operation.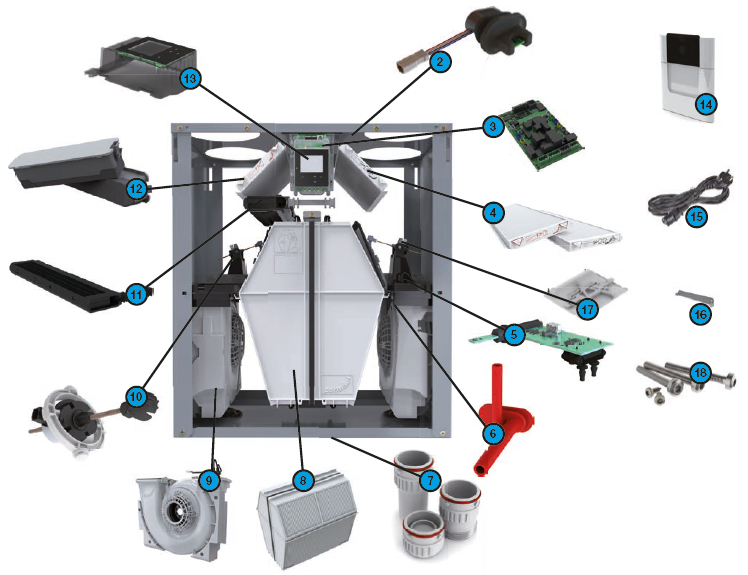 Here are my favorites about the unit:
The controller is on the unit
Built-in humidity sensor and auto-boost…….
iPhone, Android or App controllable and network ready.
Auto Commission wizard test pressurizes the ducting system and reports out Max CFM.

This will show leaky or faulty duct installations.

ALL the parts are easily accessible and easy to remove or replace if ever needed.
No pressure lines or refrigerants needed for state-of-the art performance.
MainStream recently opened up our showroom and have in operational display the ComfoAir Q. If you are an installer or designer of HVAC systems, we would like to invite you to come visit our Clean Air showroom; where we can experience Passive House comfort and geek out on performance heating cooling and recovery ventilation systems. MainStream is actively seeking service partners. Please This email address is being protected from spambots. You need JavaScript enabled to view it. about Commercial or Residential recovery ventilation systems.
If you're interested in more ways to be kind to the environment and save money, you can check out how we can apply passive house principles to your home, church, office, apartment, library, maintenance building, or upload your plan sets so that you can reduce your energy bills to nearly nothing per month! We provide passive house services for: passive house Colorado, passive house Wyoming, and passive house Nebraska. In addition, breathe clean and easy with Airtight and Ventilation solutions at mainstreamcorporation.com we ship all over the place! We exist for the sole purpose of helping the world build healthier wealthier and wiser!