Detailed and Precise Energy Performance Results, Baseline Energy Models and Optimization Analyses, Passive House Certification and Feasibility Studies.
Passivhaus, aka Passive House in America, is a science based standard and energy model that balances passive solar, super insulation, air tightness, fresh air and heat/energy recovery, and the thermodynamic performance of a building to reduce typical building heat loads by 90%.
This target helps rating systems such as LEED, Living Building Challenge, NAHB Green, Energy Star, DOE Challenge Home and nearly every rating system hit net zero energy targets with real-time loss calculations. You'll know step by step what costs the most in the form of energy loss to a given building assembly. Would you like to know the cost of the thermal bridge of I-beams holding up the southern windows? Just ask us.

Energy Modeling Process:
Baseline Energy Model – The Baseline Energy Model is just that - a baseline for the optimization exercises. We start here before a drawing is too mature with details. Performance and cost drive our projects first and foremost, and understanding these outliers get projects started more affordably. Our Baseline Analysis uses the Passive House Planning Package (PHPP) software as it is the most accurate at sizing the heating and cooling loads and the losses throughout an airtight building envelope. Baseline prices range typically between $400 - $800 depending on the complexity of the building envelope three-dimensional shape and includes:
- a baseline PHPP model
- an idea of how efficient the building will be, and can be
- A synopsis and design meeting to address and inform the project team
- optional recommendations for consideration.
Usually the design goes into the optimization process and modeling, drafting, and materials specifications mirror the owners understanding and intentions.
---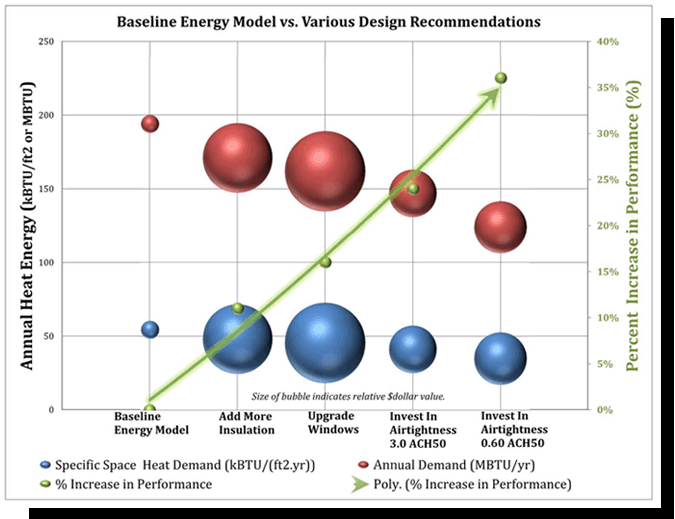 Feasibility Study / Alternatives Analysis – We analyze alternatives for the building envelope, from comparing various window manufacturers to different insulation and wall assemblies for your site and structure. Our studies have indicated airtightness to be the primary return in value upgrade any project can implement to provide the most savings in energy. Using this type of analysis, we can optimize the building structure for affordable glazing and insulation options as well as obtaining the lowest HERS rating possible with these design techniques.
System Load Sizing – For those buildings implementing airtightness and utilizing strategies to break thermal bridging in the structure connections, we can use the PHPP energy model to achieve the most accurate estimate of the heating and cooling needed for your structure. No other energy analysis software can accurately size the equipment necessary for homes built to these standards, without the losses from convection drafts, infiltration and thermal bridges needing to be over-compensated for. When sizing system loads we do require a blower door test either before or after insulation is installed, for confirmation or adjustment of the sizing calculations. If performed before insulation is installed, we have the best opportunity to not only confirm the airtightness of the envelope, but also improve it.
---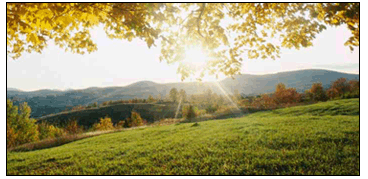 Passive House Certification – Complete Passive House design build services include coordination and spearheading certification. If MainStream doesn't lead construction or serve as the General Contractor for your project, please consider using our Passive House Certification services. This involves coordinating with the Architect, Owner and Builder to obtain all the necessary documentation, inspections, files, details, corrections, photos and 3rd party testing and energy modeling.
Advanced energy modeling regarding thermal bridging calculations or moisture concerns is also available, and may be necessary during the Passive House Certification process.
MainStream primarily uses the internationally accepted Passive House Planning Software, Wright Soft, THERM, and WUFI tools to model buildings. Outputs of our testing and analysis help the Owner, Architect, and Builder negotiate losses associated with square footage, cost, and performance. Sometimes this reveals cross roads where extra dollars spent DOES NOT equate to performance, comfort, and conservation. At the heart of the modeling capability is system sizing for mechanical systems, recovery/fresh air requirements, r- values of the envelope, orientation, U-value and Solar Heat Gain Coefficients of the windows, and required airtightness levels.
Typical costs for energy modeling start around $750.00. This email address is being protected from spambots. You need JavaScript enabled to view it.
Click HERE for download our free report comparison of airtightness to R-value of insulation.
Our Services help you hit your targets.